Halloween may have been last week, but like our latest edition of tooth talk on our dental radio show, I wanted to discuss what makes the dentist or dental office "spooky" to patients and how we have removed those issues from our office so that patients can pursue and receive regular and preventive dental care!
According to research on the topic, the most common fears at the dental office include these five things:
The needle
The drill
Pain
The sounds and smells of a dental office
The bill!
These 5 fears that patients have may be legitimate and hold water at many dental offices but at Angstadt Family Dental we truly have found ways to remove these problems and make dental appointments so much easier and truly a joy for regular patients. One way that we really help to allay all of those fears is with new technology. In this case, the Waterlase iPlus from Biolase. This dental laser allows us to treat both hard and soft tissue PAIN FREE without the necessity for a needle (YES truly, no anesthesia for fillings and gum treatments) and without using the dental drill. The sounds and smells are also different as it's not the same as using a typical dental drill. Both doctors truly love this new technology and so do our patients. It's personally my favorite part of the office and mostly because our patients feel the same way.
Another way that we help to allay these fears is with new technology. The new dental hand pieces that we use work efficiently and quietly. So quiet in fact that in the beginning I commonly thought something was wrong with them because I couldn't hear the working hand piece! That piercing sound and long appointments are a thing of the past with our new dental handpieces from industry leading Kavo.
Paying for dental care
The bill and paying for care is always something that patients do not want to discuss. In our office we've got multiple ways to help people finance their dental care, whether the treatment is for dental implants, veneers, a simple filling, or even for some with their dental cleanings. We have options through Care Credit and also Wells Fargo Health Advantage credit card that help people pay for their dental care through 12 months interest free! We also have an in office patient loyalty plan that patients can sign up for and pay a low monthly fee to receive all preventive dental care including cleanings, x-rays, exams and emergency appointments NO CHARGE!! The rest of their care is discounted and there are no maximums, deductibles, or anything like that. It truly is a great way to help patients receive necessary dental care and it simplifies their appointments. Patients commonly will use this option even WITH their current insurance to help them receive care.
All of these things are great for patients but when someone has had a bad experience previously, it's sometimes hard to break that prism of which they view the dental profession. In both of our offices, we work hard to recognize each individual patient and see their needs as a person and not just a patient or a number. In this way, we are able to help make patients comfortable and relaxed. We truly love what we can do, whether it be simple preventive dental care and cleanings or even more complex dental cases including implants, extractions, veneers, bridges, etc.. We hope that with just a couple of appointments with us that we can break the bad memories and put them in the past!
We truly believe that with our new technology and the want to truly care for our patients and treat them like family that anyone could receive great care and no longer forgo necessary dental treatment! If you'd like to see what we are all about, take me up on my offer to come into the office and have a no charge consults with me personally. Happy Halloween and happy holidays as we go through the fall and into the winter months.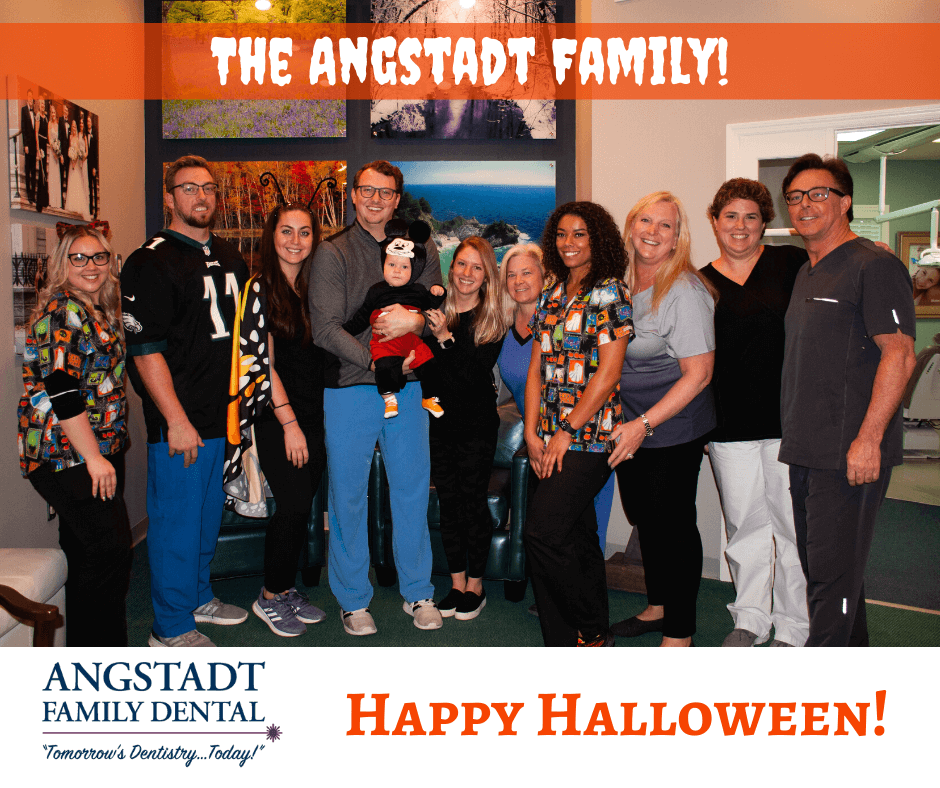 To schedule an appointment in Wyomissing 610-910-3516 or Downingtown 610-314-7493